Service Date: September 25, 2021
Interment Info: Mother of God Cemetery
Service Info: St. Barbara Catholic Church
Obituary
Service Info
Interment
Reception
Condolences
Gallery
Linda Lee Benzinger (nee Metz), 76, of Edgewood, KY, passed away on August 29, 2021 after a 12-year battle with dementia at her residence surrounded by her loving family. Despite the battles that she faced, Linda's mission was to bring friendship, joy and laughter to everyone she encountered, especially those unsuspecting. She was born on June 28, 1945 in Covington to the late Edward and Bernetta Metz. On August 10, 1968, Linda was married to the love of her life, Gerald "Gerry" Benzinger.
Linda was passionate about everything she did, which included being a member of the Charlie's Angels at St. Charles, Summit Hills Country Club, Clown Ministry, and was part of numerous Cursillo teams. She also volunteered at Welcome House, coached softball, was on the Baptismal and welcoming team at Blessed Sacrament Church, and she was a founding member of CORD Foundation.
In addition to her parents, she was preceded in death by her sisters, Marilyn Menne and Judy Zimmer; and her brothers-in-law, Clem Menne, Hal Eckard, and Jim Popham.
Linda is survived by her devoted husband Gerry of 53 years; her children, Kara (Dan) Heck, Chris (Michelle) Benzinger of Pensacola, FL, Gretchen (Shawn) Traylor, Lisa Benzinger, Molly (Kes) Murphy, and Andrew (Kelsey) Benzinger; and her siblings, Peggy Eckard, Phyllis Popham, and Bob (Doris) Metz.
Linda also leaves her 24 grandchildren, whom she adored.
Mass of Christian Burial will be on Saturday, September 25, 2021 at 10:00AM at St. Barbara Catholic Church. There will be overflow available in the Sterling Center.
Due to the ongoing COVID-19 pandemic, if you are ill or anxious about attending her services, you will be able to watch the Mass of Christian Burial from home via livestream link: www.stbarbaraky.org
 A reception for Linda will be on Saturday, September 25, 2021 from 12PM-3PM at Summit Hills Country Club.
 To honor Linda, please consider supporting the abandoned and disabled children and young adults of Mustard Seed Communities which was a personal dream of Linda's to serve on mission unfulfilled due to her own disabilities.
Memorial contributions to: Mustard Seed Communities 29 Janes Avenue, Medfield, MA 02052. mustardseed.com/lindabenzinger
To share a memory of Linda or leave an online condolence: www.linnemannfuneralhomes.com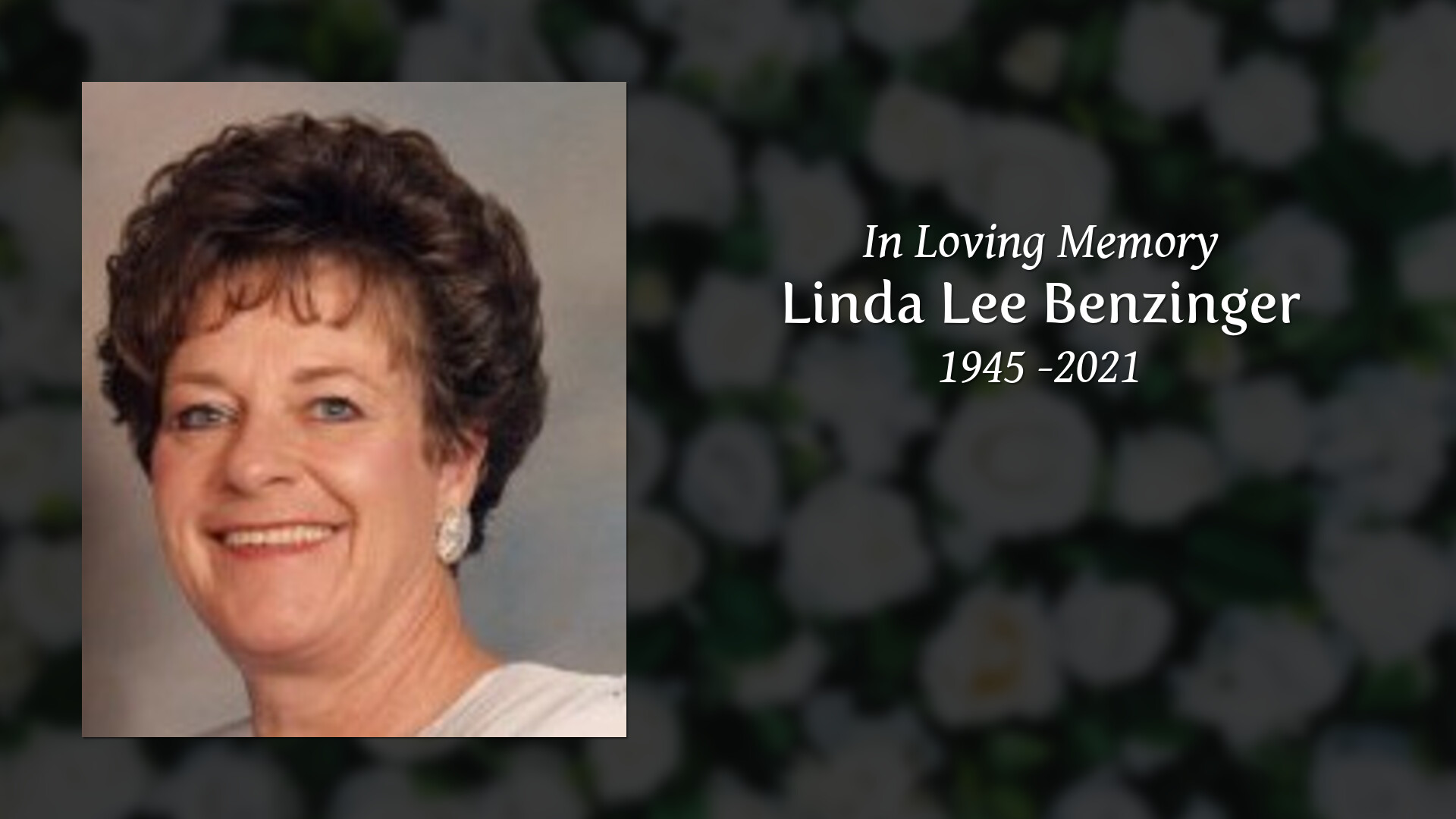 Memorial Tribute Video for Linda Lee Benzinger
"When those we love become a memory, those memories become a treasure."
10:00 am
St. Barbara Catholic Church 4042 Turkeyfoot Rd.
Erlanger, Ky 41018

Mother of God Cemetery
Address: 3125 Madison Ave Latonia, KY 41015
12:00 pm - 3:00 pm
Summit Hills Country Club 236 Dudley Rd.
Edgewood, KY 41017

Linda Benzinger
---
Love and Prayers
---
Benzinger family
---
Prayers and Love
---
Our love
---